See What is New
We are excited to bring you fresh, limited edition colorways each and every week!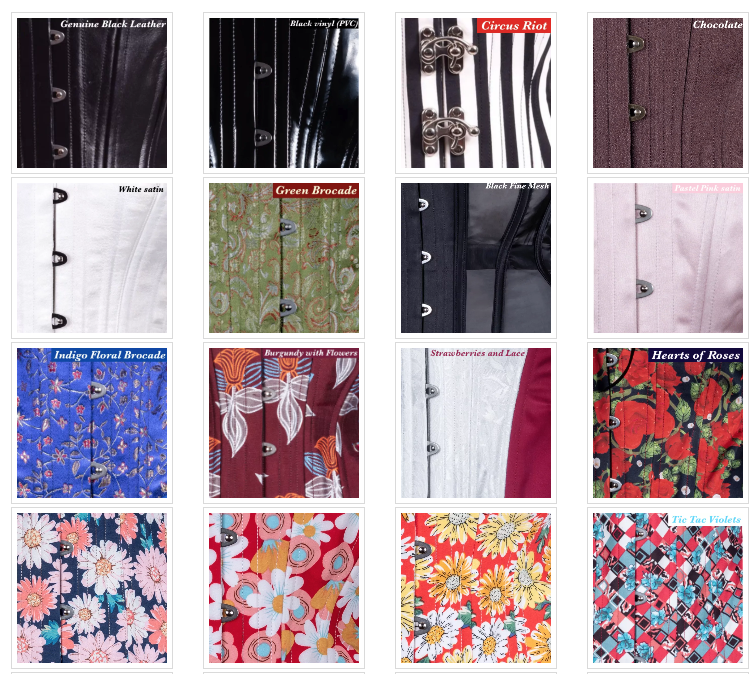 Special Orders, now in just a few clicks.
Customize your corset by choosing your fabric, front closure, hardware color, and even the laces! Let us know the silhouette and size that fits your body, then we'll take it from there and get you the curves you deserve.
Let's Get Started!
Measurements: A Step-by-Step Guide

All bodies are different! Here's how to take your measurements to find the correct corset size and silhouette for your body.

Grab a soft tape measure, a chair and a mirror, and let's get started.

Read More

All Things Corsets

Is there such a thing as too much information? NEVER!! Our own library of useful links for ALL corset wearers: Everything from "Which silhouette would work best for me?" to "How do I hide my momma pouch?"

Read More

Silhouettes 101

Hourglass, Gemini, Slim, oh my! Variety is the spice of life but more choices can sometimes equal more confusion. So, how do you figure out which silhouette will work best for you?

Read More